Praise and Worship Music to Bless God. . .
Check out this powerful Southern Cross song!

An Incredible revival is occuring in Northern India and Nepal. CLICK HERE to find out more!

| | |
| --- | --- |
| | |
| | |
| | |
| | |
| | |
| | |
| | |
| | |
| | Bible Study Helps, a Multitude of Christian Links and Other Goodies |
| | |
| | |
| | |
| | Special Report: Christianity in Russia - Has Anything Changed? |
| | |

CLICK HERE or call Author House @ 888.280.7715 for our new comprehensive book on PRAISE AND WORSHIP
HOLY WARS

. . .a new and exciting "must have" for every Christian who is seeking to worship God in the midst of the tempest of our modern world.
Music to touch your spirit. . .
"I might not be a religious man myself but I know good music when I hear it, and this is very good! . . . I don't think that I have ever given such high ratings to so many songs before. But the fact is that they are well deserved because the music is amazing. Simply wonderful religious ballads and they really get to your heart. . .everytime."
Fredrik Cole: Trax In Space
<![if !supportEmptyParas]> <![endif]>

<![if !supportEmptyParas]> <![endif]>
<![if !supportEmptyParas]><![endif]>Download a free chord chart of this praise song
<![if !supportEmptyParas]> <![endif]>
O holy night! The stars are brightly shining,
It is the night of the dear Saviour's birth.
Long lay the world in sin and error pining.
Till He appeared and the Spirit felt its worth.
A thrill of hope the weary world rejoices,
For yonder breaks a new and glorious morn.
Fall on your knees! Oh, hear the angel voices!
O night divine, the night when Christ was born;
O night, O holy night, O night divine!
O night, O holy night, O night divine!

Led by the light of faith serenely beaming,
With glowing hearts by His cradle we stand.
O'er the world a star is sweetly gleaming,
Now come the wisemen from out of the Orient land.
The King of kings lay thus lowly manger;
In all our trials born to be our friends.
He knows our need, our weakness is no stranger,
Behold your King! Before him lowly bend!
Behold your King! Before him lowly bend!

Truly He taught us to love one another,
His law is love and His gospel is peace.
Chains he shall break, for the slave is our brother.
And in his name all oppression shall cease.
Sweet hymns of joy in grateful chorus raise we,
With all our hearts we praise His holy name.
Christ is the Lord! Then ever, ever praise we,
His power and glory ever more proclaim!
His power and glory ever more proclaim!
<![if !supportEmptyParas]> <![endif]>
Arrangement Copyright © 1999 Don Wigton
<![if !supportEmptyParas]> <![endif]> <![endif]>
This is one of the most dynamic Christmas praise hymns ever written. Don's instrumental arrangement here captures the tenderness of Christmas night as it begins with the nimble plucking of acoustic guitars. A light piano eventually filters in followed by luscious strings, building to an inspiring climax that calls on us to fall to our knees in worship of God incarnate.
<![if !supportEmptyParas]> <![endif]>
Song Story
<![if !supportEmptyParas]> <![endif]>
"As always from this group, sample quality is top notch. Very beautiful, relaxing, and shows some excellent artistic talent. A very beautiful piano arrangement for Silent Night!" Roncli: Trax In Space


Placide Clappeau, an elderly wine merchant and mayor of Roquemaure in France, wrote poems for his own enjoyment. One of these poems, written in 1847, became the text of the beloved Christmas praise hymn O Holy Night. Adolphe Adam, a Parisian composer, composed the music. It was the baritone Faure who made the song famous. It could be heard as far away as Louisiana at the Midnight Mass celebrated in the Cathedral of Saint Louis in New Orleans where Acadians and Creoles of French ancestry gathered together.

When I was young, this was one of my favorite Christmas songs. Though I was not a Christian, I was always tremendously moved when out junior high choirs sang O Holy Night. It has always been one of those songs that gives me tingles and, when in a reflective mood, makes me cry.

Later, as a pastor at Calvary Chapel Bakersfield during the early 80s, I was asked to accompany our church soprano who sang the piece. It was then when my arrangement of O Holy Night began. However, it was not until 1999, when I was putting together the Wigtune Christmas CD O Come Let Us Adore Him, that I decided to record it.

I deliberated for quite a long time on whether I would begin it with piano or guitar. I had always played it on piano, so to begin that way was my natural inclination. However, I defied my habits and started it with acoustic guitars. Yet I could not put off the piano too long, so it arrives immediately in the second verse. Usually, when I would play it live, the piano would come out very stately, because that is how we sang it way back in junior high. However, again I defied gravity and utilized a very airy and delicate piano. When the strings come it, they do so with the same tenderness, yet a fulfilling crescendo still builds to a satisfying climax.

This great song powerfully glorifies our Savior who came to earth to die for us. As you praise God in its listening, I pray, therefore, that this arrangement will make O Holy Night one of your favorites too!
<![if !supportEmptyParas]> <![endif]>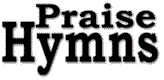 is a subsidiary of Wigtune Company, formed as a service to the body of Christ. Our vision is to encourage scriptural worship in the Church by offering free praise music and hymns performed in a contemporary manner along with a free on-line worship study book for personal devotions, Bible study groups, Sunday schools, pastors, music ministers and ministry training. The worship study book lends theological and historical support to the use of traditional Christian hymn-singing in conjunction with praise chorus singing. Click on one of the links below to enter into the Wigtune resource that interests you !

Vision Statement

Wigtune Story

Free On-Line Worship Studybook

Free Praise Music and Charts

Radio: Listen to Wigtune music on live Internet radio

Wigtune CD's

Wigtune T-Shirts

Testimonials: What they are saying about Wigtune Music

Copyright Restrictions

Bible Study Helps, a Multitude of Christian Links and Other Goodies

Where's Wiggy? - List and Links to Christian Organizations

WEB Rings

Search This Site
Copyright © 1999 Don Wigton. All rights reserved.
Patriotic Hymns 1 | Patriotic Hymns 2
Christmas Hymns 1 | Christmas Hymns 2 | Christmas Hymns 3 | Christmas Hymns 4
Hymns 1 | Hymns 2 | Hymns 3 | Hymns 4 | Hymns 5 | Hymns 6 | Hymns 7 | Hymns 8 | Hymns 9